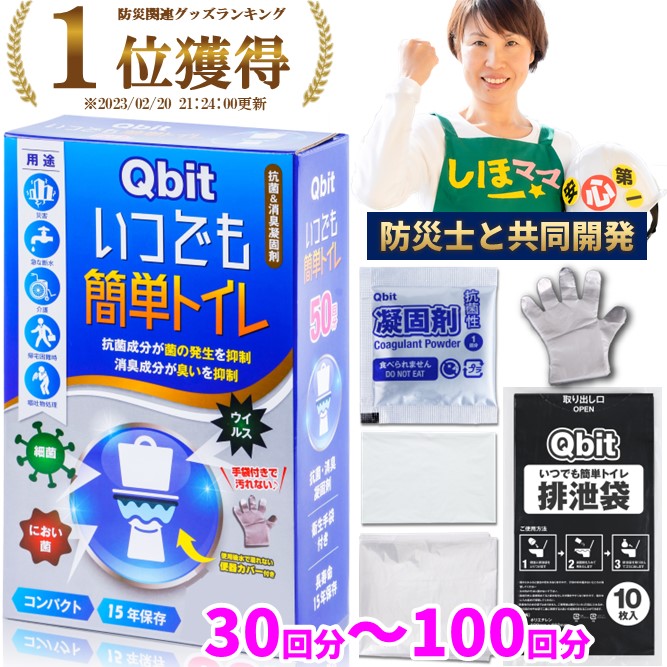 Qbit Easy Toilet 50x
Emergency portable toilets for use in times of disaster when toilets are not available.

1 set of 50 uses
Polyethylene gloves to keep your hands clean are included.

The coagulant provides sterilizing and deodorizing properties

Compact A4 size, 8.5 cm thick and can fit on a bookshelf.
Developed with the intention of being easy and convenient to use at any time.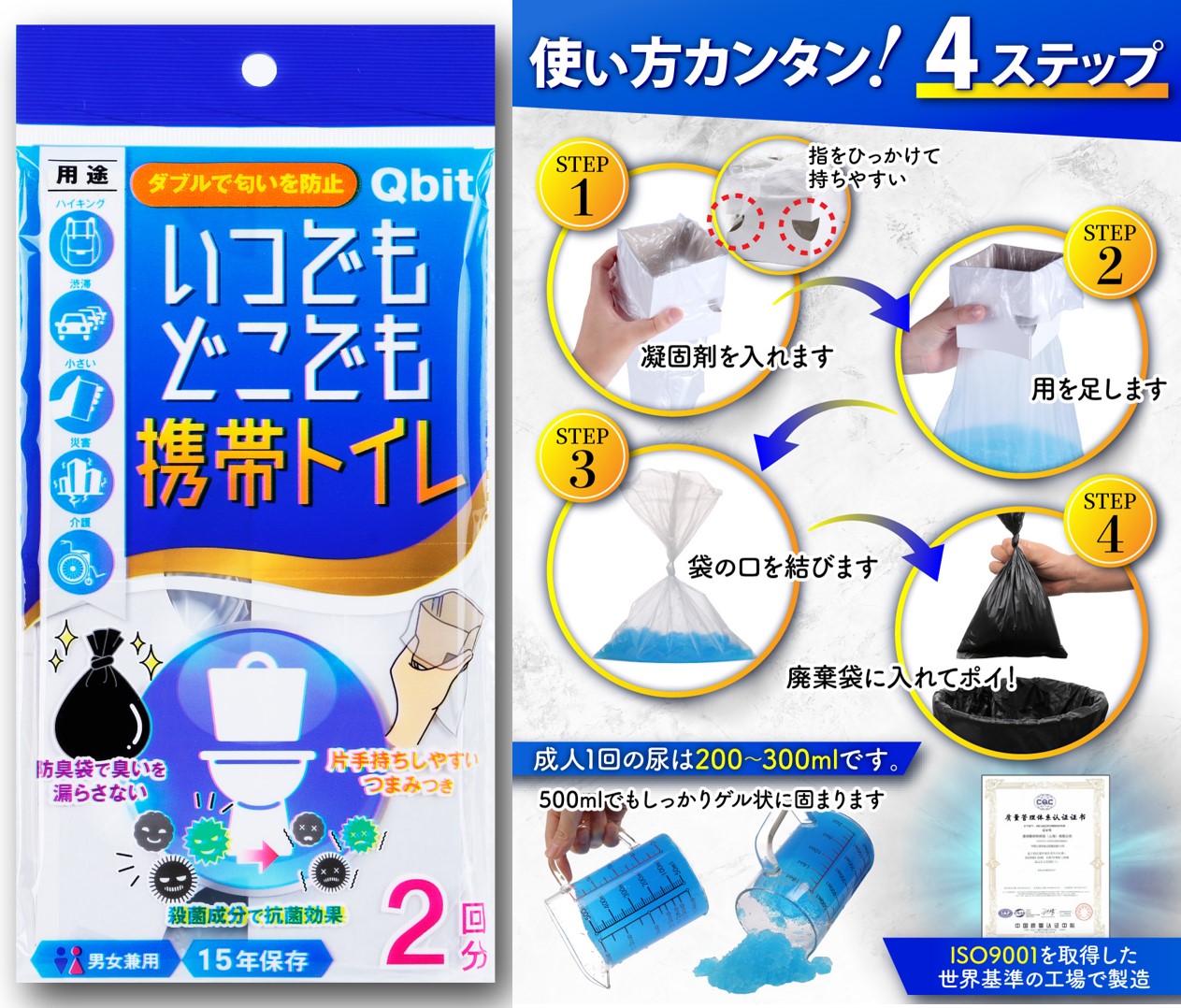 Qbit Anytime Anywhere Portable Toilet
A compact portable toilet that can be used with one hand.

This product can be used for a wide range of outdoor activities such as mountain climbing, camping, overnight stays in the car, when children are stuck in traffic in the car, on boats without toilets, etc.
It can be used as a sickness bag for car sickness, seasickness, and motion sickness.
The coagulant is antibacterial and deodorizing to prevent bacterial infection.
Useful as disaster preparation supplies for earthquakes, typhoons, etc., when toilets cannot be used.
Please feel free to get in touch with us.
Any question or inquiry about products and businesses, mattering support problems, etc.
Please feel free to contact us.
Inquiry by the email
24-hour reception